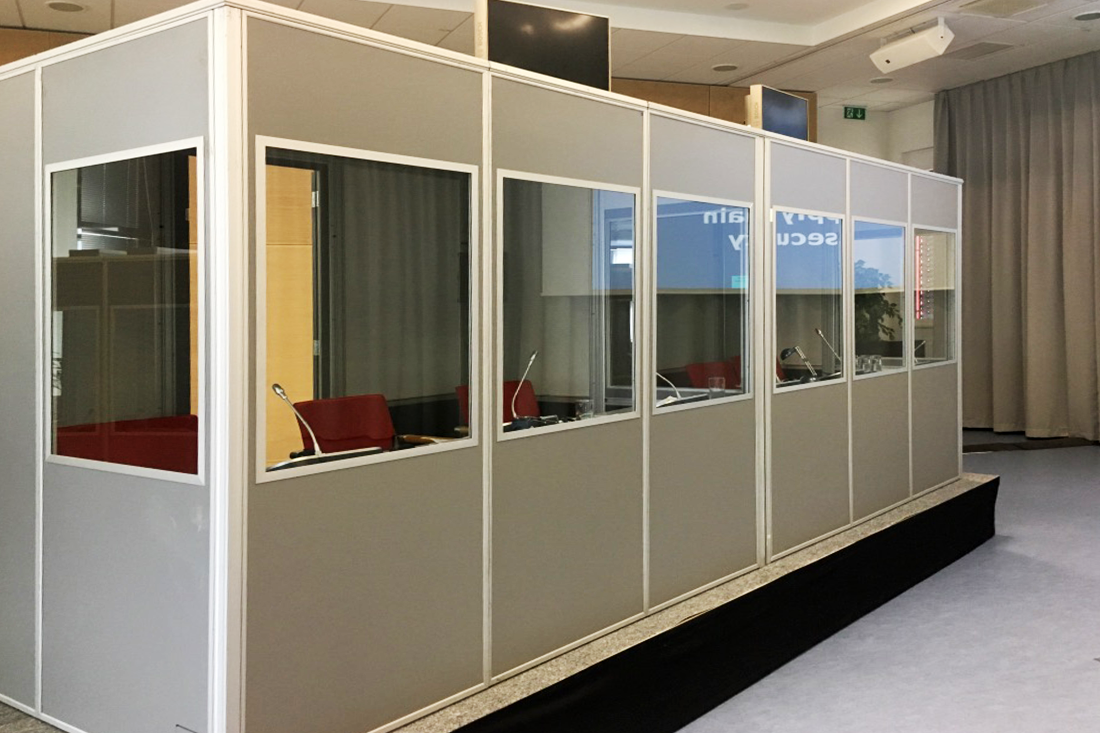 Simultaneous translation with interpreting booth(s)
Listening and being heard: we make sure that every word arrives clearly and unambiguously.
We provide the complete technology for the simultaneous translation of your event, provide a crystal-clear reception and optimal acoustics so that you don't miss a word: not the speakers', and not the interpreters'. We work with high-performance technical equipment - and cooperate closely with experienced interpreters, whom we are happy to provide on request.